Explore how learning strategy powers transformation.
Business transformation is in overdrive. Whether it's agile, digital, or cultural transformation, organizations are embracing new ways of working, new technologies, and a new sense of purpose.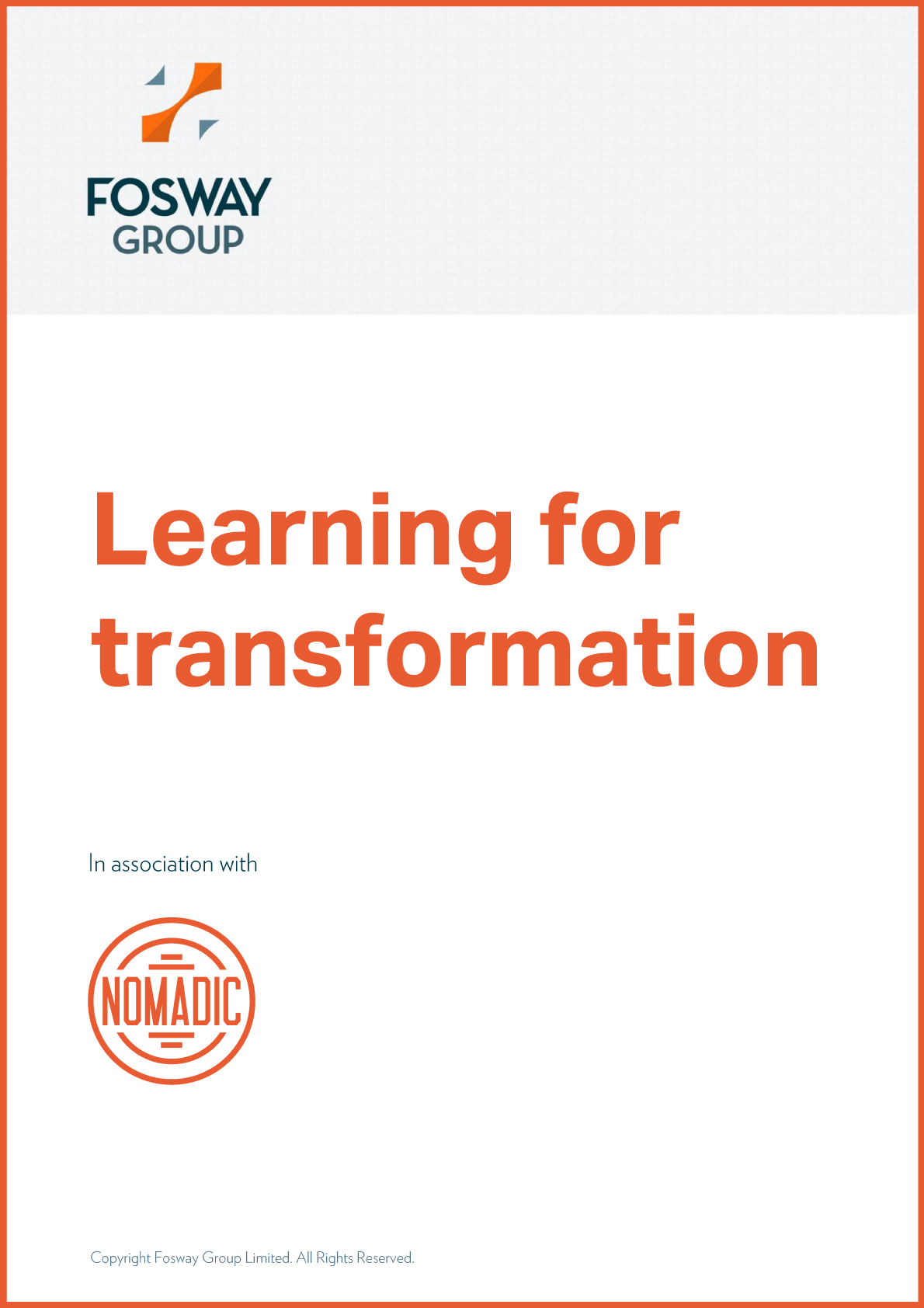 Learning has a unique role to play in overcoming the challenges of these large-scale transformations and empowering managers and their teams to confidently take on the personal change necessary to make them succeed. Dive deeper in Learning for Transformation, authored by Fosway Group, Europe's #1 industry analyst, in association with Nomadic.
The report includes key insights like:
The digital transformation industry sector is expected to reach $6.8 trillion by 2023
Experts project the demand for "green skills" will outstrip supply by 2026
Only 5% of organizations are very effective at matching people and their skills to new opportunities
Agile people development will be key to empowering individuals to unleash their potential in a transformation context
The world leader in cohort-based learning
Nomadic offers collaborative learning that helps organizations create opportunities and adapt to change. We design learning experiences around the skills we've worked with leaders and academics to identify as most important for success now and in the future. Recent cohorts have explored managing a hybrid team, using data analytics to solve problems, developing a change mindset, and using the design thinking process to discover novel solutions.
Download your free copy today for an exclusive look at learning that drives real business transformation.