We're not here to talk about teaching. We're here to reimagine learning.
We believe in putting learners at the center. That means flipping the entire L&D conversation on its head. Explore why instructorless learning is revolutionizing leadership development, and the implications for learning at a global scale and using L&D to drive real business transformation.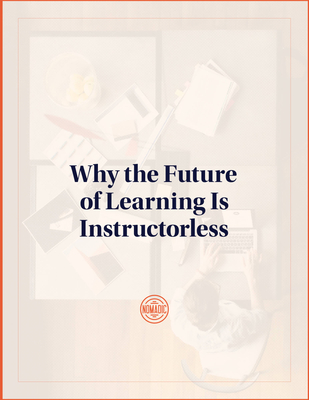 A few of the insights we explore in the report include:
Why most L&D companies are selling teaching, not learning
How research shows that we learn more from peer interactions than from instructors
What book clubs and great films can teach us about learning content
Why the best learning isn't synchronous or asynchronous, but something in between
Download your free copy today for more on how the instructorless model will change the future of learning.
A digital Academy that transforms managers into leaders